Free Udemy Courses updated daily.
These free Udemy courses come from many sources online and often the free coupons get used up quickly. We save you time by listing all these courses in one place so you can take advantage of these as quickly as possible. Some of these courses are pure gold and other… well not so great but hey they're free!
You'll find courses on SEO, blogging, marketing, photography, graphics, programming and so much more.
If you don't know what Udemy is, then you have been missing out on some outstanding online education on just about every topic you can imagine. Now you can join some great courses at no cost easily saving hundreds of dollars.
First if you don't have a FREE Udemy Account click here
We will try to keep these updated often, but there are rare times when no new courses are released in a day, but don't worry we will update this page when new ones appear, so make sure you bookmark this page!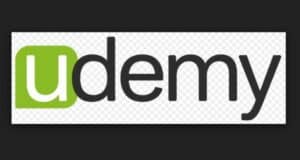 List below are the most current free Udemy Course List we have. The time below is the last time the list was updated with more Udemy coupons and codes.
SAMPLE OF FREE UDEMY COURSES
The complete FREE Course list is below this sample…
Last updated : September 30 2023 (server time)

https://www.udemy.com/7-easy-steps-to-earn-a-promotion-at-work/?couponCode=SPECIALOFFER

https://www.udemy.com/99-ways-to-raise-your-children/

https://www.udemy.com/a00-211-sas-base-programming-for-sas-r-9-test-k/?couponCode=BSPFTS

FULL COURSE LIST:
To access the complete FREE UDEMY COURSE LIST Like or Tweet this page.
Remember check back often for more free
Udemy
courses.
Share these free Udemy Coupon Codes with your friends!